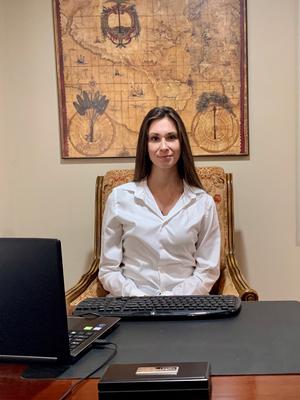 Kristina
Sinitsin
Financial Advisor & Practice manager
Kristina Sinitsin is a Financial Advisor as well as the practice manager at The Lexington Financial Group and offers securities through American Portfolios Financial Services, an independent broker-dealer.  
Kristina is passionate about planning financially for the future and enhancing the lives of anyone she comes into relation with. She wants to help clients achieve their financial goals. Whether it be though weath planning, retirement planning, and education savings.
At The Lexington Financial Group we are able to help clients realize their financial goals though getting to know each client and any need  and wants they want to achieve. We seek out the best products tailored to your specific needs and take into consideration all aspects of life, your life, specifically. Kristina's goal is that our buisness relationship only enhances your life and your family's life as well.