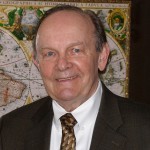 Charles
Darrow
Partner
Charles P. Darrow is a Certified Financial Planer with The Lexington Financial Group, a company he formed with his stepson, John Dobbertin.  The Lexington Financial Group offers securities through American Portfolios Financial Services, an independent broker-dealer.  Chuck specializes in working with individuals and business owners to develop retirement, investment, estate and business succession plans.
He holds a BA degree from Dartmouth College and an MBA degree from Columbia University majoring in finance.  He began his career as a systems engineer with IBM  Corporation and continued related work with Owens-Corning Fiberglas through 1971.  In 1971 he started a banking career at Onbank in Syracuse, NY leading to Senior Vice President, Investments in 1979.  He has been involved in the financial services industry since 1992 and has continued his education leading to the designation as a CFP in 1993.
Chuck has served as President of the Board of the Rescue Mission and an alumni councilor of Dartmouth College and is a member of Syracuse Rotary.  He maintains many professional associations and resides in Manlius, NY with his wife.