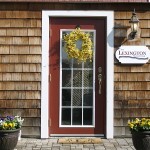 Wealth-care for those who take their money seriously
At The Lexington Financial Group, we believe in providing an individually designed financial plan dedicated to meeting your needs. As an independent firm, we are not beholden to any proprietary product, and are free to research the financial market to find products to meet your goals. This provides us with the correct mindset to always put clients first, and to work with you long into the future by providing the level of financial services your trust in us demands.
We know that each of you, as a client, has your own special set of needs. While we follow a proven process to develop a specific recommendation for you, there is no one approach that is appropriate for everyone. Our goal is to find the best solution to fit your financial needs.
Call us at (315) 637-7207 to set up an appointment to find out how we can help you reach your financial and wealth management goals today!

Lower tax rates and asset values may make now the time to consider a Roth conversion. This article outlines the rules and potential benefits.

This article explores how life insurance might help small businesses attract and retain talent or fund buy-sell agreements.

Many large employers offer telemedicine programs in their benefit packages. Do you know the potential advantages of telemedicine?

A look at the financial, emotional, and physical costs of family caregiving with some helpful suggestions for caregivers.
Calculate the rate of return you would have to receive from a taxable investment to realize an equivalent tax-exempt yield.

How much can you afford to pay for a car?

Use this calculator to estimate the federal estate taxes that could be due on your estate after you die.

This calculator can help you determine whether you should consider converting to a Roth IRA.