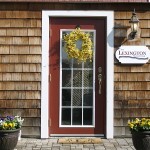 Wealth-care for those who take their money seriously
At The Lexington Financial Group, we believe in providing an individually designed financial plan dedicated to meeting your needs. As an independent firm, we are not beholden to any proprietary product, and are free to research the financial market to find products to meet your goals. This provides us with the correct mindset to always put clients first, and to work with you long into the future by providing the level of financial services your trust in us demands.
We know that each of you, as a client, has your own special set of needs. While we follow a proven process to develop a specific recommendation for you, there is no one approach that is appropriate for everyone. Our goal is to find the best solution to fit your financial needs.
Call us at (315) 637-7207 to set up an appointment to find out how we can help you reach your financial and wealth management goals today!

Some tips for parents and college students to consider, whether opening a new checking account or using an old one.

Financial scams aimed at businesses are on the rise. See which potentially costly schemes owners and employees need to look out for.

An overview of basic Social Security rules and options that are often misunderstood, whether workers are looking forward to claiming benefits in 1 or 30 years.

The Fed signaled a pause in raising interest rates. How markets reacted and what the change says about the direction of the U.S. economy.